Evening Desert Safari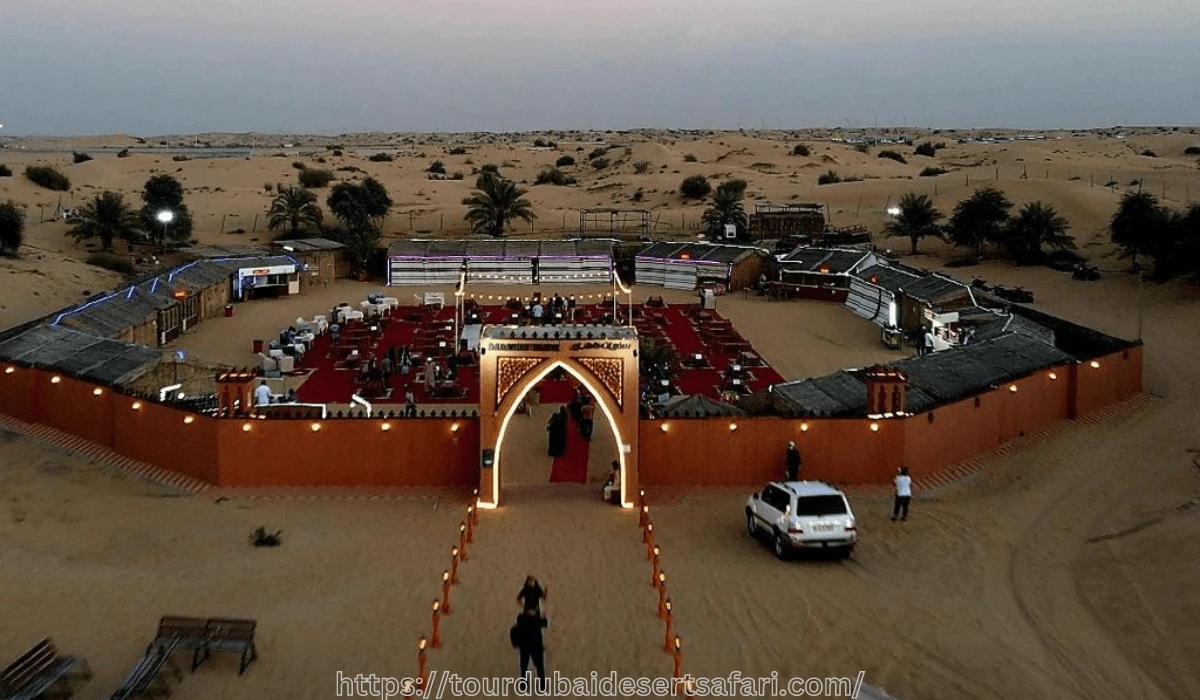 Dubai is a beautiful city that is well-known for a variety of reasons. But the main reason it is famous is because of its magnificent desert. And if you plan to visit Dubai but do not visit Desert Safari Dubai in the evening, you will be missing out on a top brilliant experience in Dubai.
A must-see for anyone traveling to the UAE. It is one you can't experience at home, so it will make a great memory to share with your family and friends back home.
Dubai's evening desert safari is a one-of-a-kind natural landscape with golden dunes stretching as far as the eye can see.
It's not a common sight and no trip to Dubai would be complete without a little desert safari adventure, in my opinion. So, without further ado, let's get started on planning the ideal evening desert safari tour!
Evening Desert Safari in Dubai
Without the desert safari, Dubai wouldn't be Dubai. Evening desert safaris are a must-do activity in Dubai. It is one of the best ways to experience the Arabian Desert's attractions. The tour includes a variety of exciting activities that will make your journey memorable and enjoyable. Join us for a evening desert safari in Dubai and make memories with your family and friends.
The evening desert safari begins in the afternoon with a pickup from your hotel or other Dubai accommodation. Pickup from Sharjah is also possible but is subject to availability. In the afternoon, our experienced Desert Safari driver will pick you up in a 4x4 land cruiser. The beautiful red dune of the Arabian Desert is a little far from Dubai's vibrant city. The drive to the desert will take between 30 and 45 minutes. The real fun and thrill begin once you arrive at the Arabian Desert's red dunes. The joy of dune bashing in the red dunes will break your heart.
What Makes the Evening Desert Safari Tour Unique?
Dubai is well-known for its numerous attractions and activities. But none compare to a evening desert safari. Many adventurers and travel experts have it on their bucket lists. Let's take a look at some of the unique features that make it unique:
1. Nature in its purest state
We've all seen nature in various forms, such as mountains, beaches and even forests. It takes on a completely different level. It allows visitors to experience nature in its purest form, with massive dunes surrounding the campsite. The views alone make this safari worthwhile.
Remember to bring your cameras because you'll be spending the majority of your time photographing the desert's beauty.
2. Hollywood-style, action-packed activities
While you've probably seen cars racing through dunes in Hollywood movies, few people have done it. The evening desert safari Dubai, on the other hand, allows you to live this experience firsthand. Yes, you can brag to your friends about how much fun you had dune bashing.
Aside from dune bashing, there are numerous other activities available. These are some examples:
Sandboarding
Camel riding
Riding an ATV
Each activity provides an exciting experience that you will remember for a long time.
3. Caters to Everyone
Even if you're not a thrill seeker, the evening desert safari is ideal. You don't need to participate in the action-packed activities discussed above. You can sit and relax in the Bedouin-style camp delegated to you, or you can attend live performances and entertainment shows organized at the campsite
Evening Desert Safari includes:
4x4 wheel pick-up
Drive the Al Awir Road through the desert - Dune Bashing
20-30 minutes Dune Driving
Sun Set Photography
Camel Rides
Belly Dancing (not during Ramadan)
Tanura show and fire show
Bar (On a Payment basis)
Henna Design
Hubble Bubble (Shisha) (on a payment basis)
Arabic Coffee (Pahwa) and Fresh Dates
Traditional Costumes
Unlimited soft drinks, tea, coffee, and mineral water (vegetarian food also available)
Sand boarding (additional charge)
Quad Bicycle (additional charge)
INCLUSIONS
The transfer will be available if selected
Multiple refreshments
4X4 vehicle dune bashing
Photography to capture the sunset views
BBQ dinner, vegetarian, non-vegetarian dishes
Fire shows
Camel riding
Belly Dancing Show
Soft beverages such as Tea, Coffee, Juices, and drinks
IMPORTANT TO KNOW
Below 2 years of age, children will not be allowed to dune bashing
The operation team will coordinate with you if the location is far from the SIC pickup points
Pregnant women and the guest with backache problems are not recommended for this tour
Heavy material will be allowed to carry during the tour
BOOKING POLICY
Children below 2 years of age can get free entry
Adult rates will be applicable for children above 10 years age
Refunds will be clear within 7 business days